The "Tiktok Ban"
You want to take this seriously. We would lose all of our privacy.
Leverless controller rule update:

A demonstration of what this means:
"Regarding the latest CPT rules… D + U = N on controller….."
Originally tweeted by Diaphone (@Diaphone_) on March 30, 2023.

Firmware updates to match tournament ruling:
I don't personally use or own any leverless controllers but I am glad there was a quick response so players can continue to play on their preferred devices.
Leverless controllers have been a great alternative for the folks who developed health complications over the years in their play.
Tekken 8 Ling Xiaoyu Trailer, Match Footage & Trailer Breakdown Playlist
Tekken 8 looks great! They are making good on their promise to make the game more engaged and aggressive.
Not that it wasn't already engaging beforehand. I see what is going on with the heat mechanics especially the heat extenders that may come from power crushes. I like that when you do a power crush with a heat extender it doesn't heat extend unless the power crush lands on hit.
Tekken 8 Alpha Test Locations:
"Are you ready?
We're revealing two more rounds of the TEKKEN 8 Closed Alpha Test!
Players will be able to try out #TEKKEN8 and provide balance feedback to the development team!
Coming Up:
@THEMIXUPLyon in Lyon, France!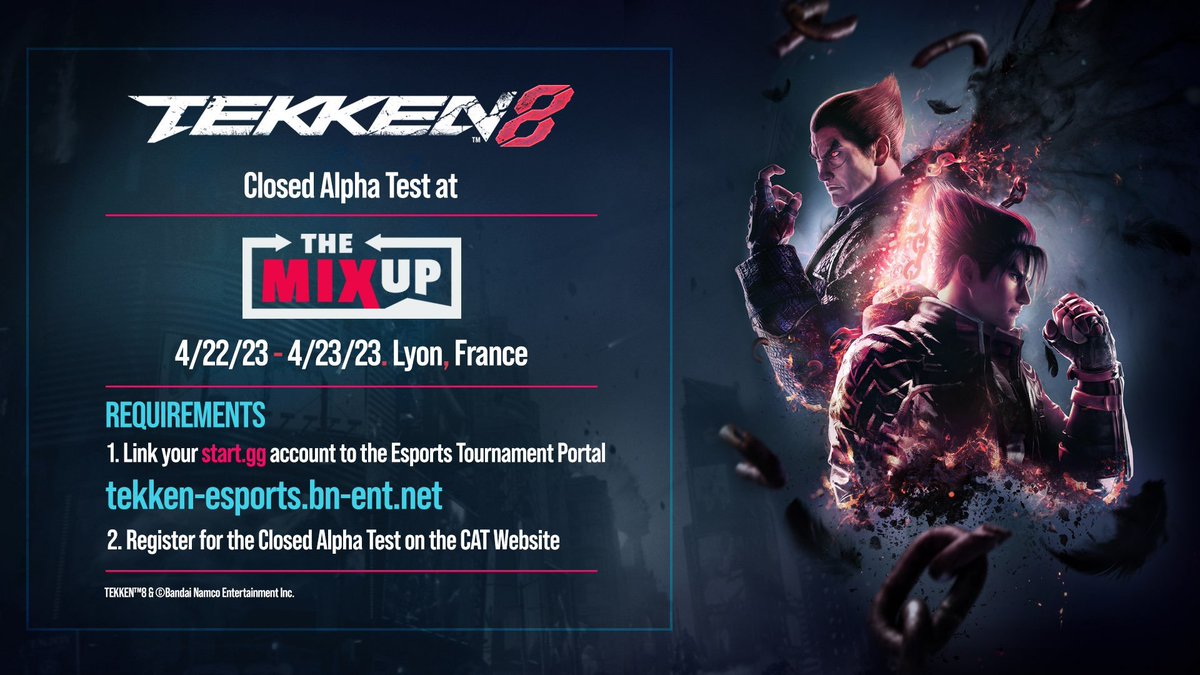 Going to @COMBOBREAKER in Illinois, USA?
Check out the #TEKKEN8 Closed Alpha Test while you're there!
Registrations will be opening soon. Stay tuned!
Details:
http://tekken-esports.bn-ent.net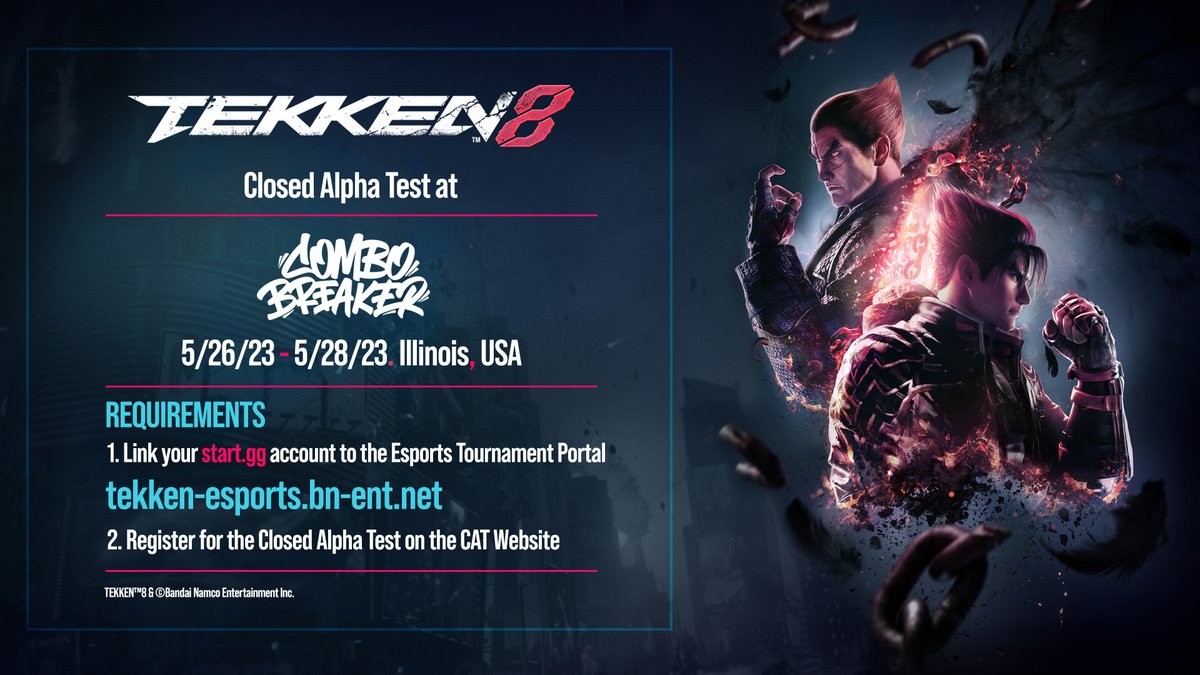 Originally tweeted by Bandai Namco Esports (@BNEesports) on March 30, 2023.
EVO Japan stream & schedule:
Honored to be apart of the NA Mirror stream for DOA6 at EVOJapan2023!
I invite you all to join me in watching! I will also be spectating Virtua Fighter 5 and Tekken 7 when I am not broadcasting DOA6!
Project L news:
Riot allowed some pro players to test Project L.
Gamerbee's feedback summarized
Not yet ready for a beta
Free to play
Potential console release
Generalized input lag on PC and other platforms
No motion inputs
Big esports ambition


Everything Gamerbee said is pretty much what I am expecting from Project L. We may be a while before a closed beta but I am looking forward to play. What intrigues me the most from the game is the movement and the potential to be able to use Udyr if he makes it in. They have a huge roster of characters to choose from. I see Project L being a big knowledge check game.
E3 Cancel?!
I'm happy I was able to experience at least one E3. 2017 when they were first showing off Injustice 2. I was there as an exhibitor. Being able to see everything before the crowd got there. I even bumped into Hideo Kojima. Didn't ask for a picture or interact with him at all. I just acknowledged that we both exist in the same world. I even saw Method Man walking an opposite direction of me through a hall and I yelled out and waved "METHOD MAN!" and he waved as he kept going. E3 was as cool as the hype was.
I'll always remember the awesome game line ups and how the world of gamers all waited in anticipation for whatever they had in store for us. Thanks and shout out to all those involved.