The legendary Mike Watson, owner of Super Arcade has brought back Moment 37 Reloaded. The last event was in 2014!
"Wanted to save this but it's too HYPE! Little bit more info on our tourney.
Huge thanks to @DRB3000 for the trailer and @ringrim for the motivation to do this.
Please share and spread the word to keep old school games alive!"
Originally tweeted by Super Arcade !!! (@SuperDojo) on January 28, 2023.
This tournament is a retro fighting game event with all the titles from the EVO 2004 days. So you can expect to see Super Street Fighter 2 Turbo, Street Fighter 2: Hyper Fighting, Street Fighter 3: Third Strike, Street Fighter Alpha 1-3, Capcom vs SNK 2, Marvel vs Capcom 2 and Vampire Savior!
Reloaded Moment 37
Original Moment 37
Moment 37 holds a special place in my heart because it was the signal to show me "Hey there is a group of people who all take fighting games serious and hold them in high regard". Without this I may have not got into competitive fighting games cause I didn't know it existed but was always something I wanted. I'll try to make the event and play some Super Turbo!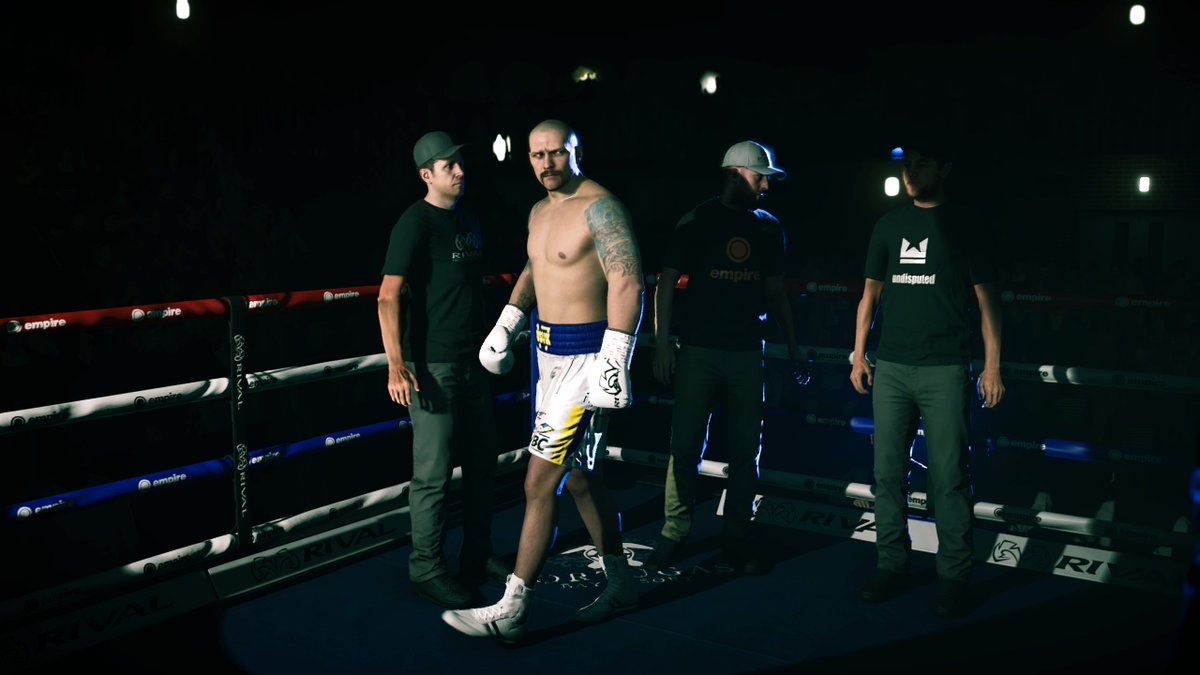 Undisputed Early Access Begins Today
"Tune in to our pre-launch livestream tomorrow at 2pm GMT // 9am EST over on our YouTube or Twitch channels."
YouTube: https://www.youtube.com/@PlayUndisputed
Twitch: https://www.twitch.tv/playundisputed
Originally tweeted by Undisputed (@PlayUndisputed) on January 30, 2023.
I played the closed beta and it was very fun. Been looking forward to this title dropping and seeing where it goes. It has been so long since we have had a solid boxing game! You can catch me streaming it and dropping clips on my respective channels.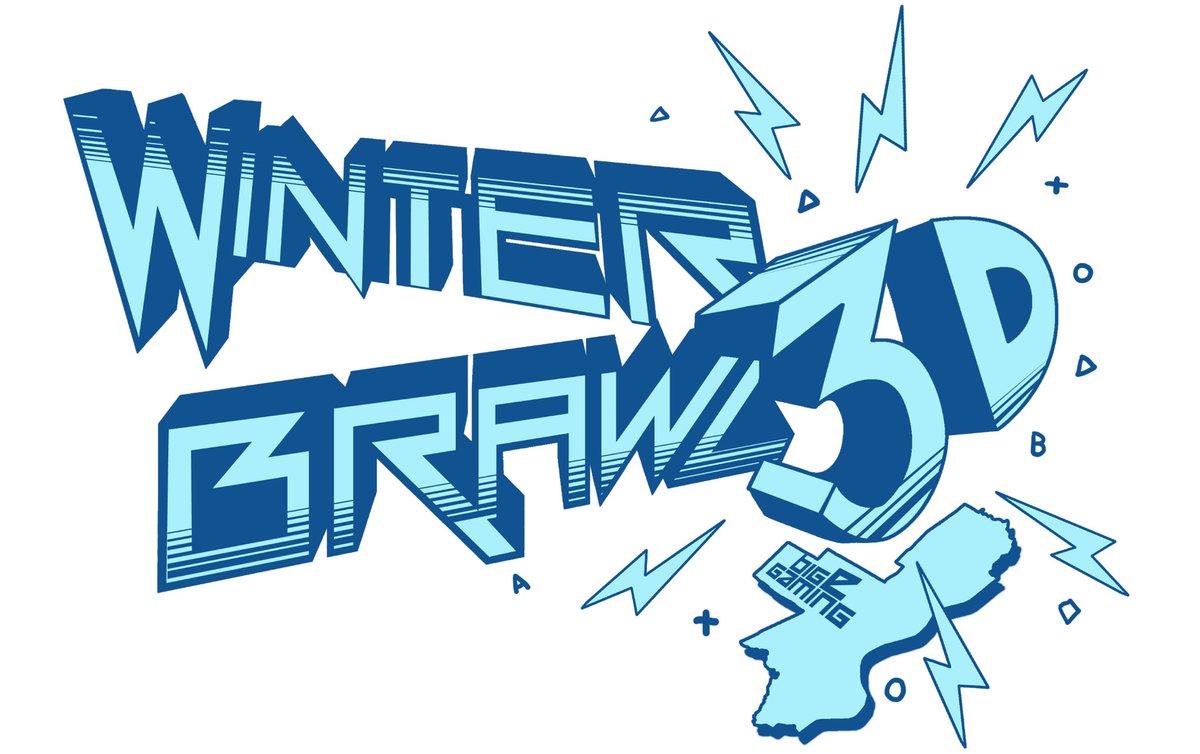 Winter Brawl 3D Sign Ups are live!
"Registration for #WinterBrawl3D2023 on March 18, 2023 is now live!
All forms (volunteer, vendor, and commentary) will be added and posted later today. *Please note we are limited to 3 vendor spots for this event.*
You can register for the event here"
Originally tweeted by Big E Gaming (@BigEgaming) on January 23, 2023.
Definitely make it out to Philly if you are trying to play some 3D fighting games. Big E is one of the pioneers in this and has been doing events for 20+ years. The tournaments are always a great time in great venues whether its a casino or a lan center.
The Importance of Button Checking
Calm Warrior speaks with Ernesto Lopez about the importance and impact of Button Check to the Fighting Game Community.
Ernesto does a great job with button check covering different news and topics in the FGC. Giving people who don't have a lot of time a look into what is going on and keeping them in the know. This is great cause it helps people still feel like you are apart of the FGC whether they are too busy to participate or not. And he does a great job of staying unbiased but if he is bias he will tell you right off the bat. I tune into every upload. Definitely give him a follow if you haven't.
Don't forget to check your buttons ladies and gents.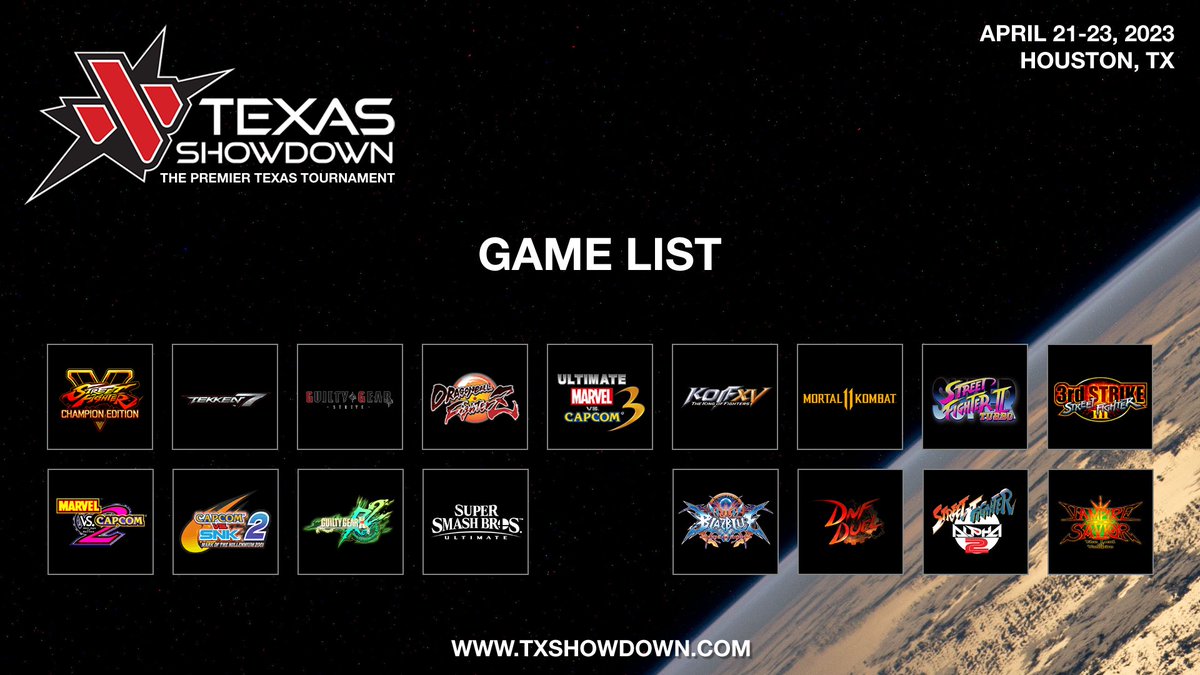 |TEXAS SHOWDOWN 2023 REGISTRATION IS NOW LIVE!
Sign up here: http://txshowdown.com/r/tw/reg
Hotel info and TXS23 forms will be provided soon!
Originally tweeted by TEXAS SHOWDOWN (@Texas_Showdown) on December 12, 2022.
Texas Showdown is a legendary fighting game tournament. One of the longest running in the scene. They always run a great event and I've attended myself back in 2014 (wow its been a while). Been thinking about going I wish Street Fighter 6 would be out in time. But they do have everything else! This is a must make tournament especially if you live in the area.
Are we going into a new golden age of fighting games?
This twitter interaction below between Wauhti, NYCFurby, Will Cooling and James Chen speaks on it a bit.
It definitely feels like the 90s again with all the different games we are getting but I would say its better in the sense we can all play from the comfort of our homes in good netcode. In the 90s you couldn't play online it wasn't thought of till the 2000s. I myself am also feeling overwhelmed with the amount of games we have to play and am just sticking to the ones I enjoy and want to compete in the most to prevent burn out. It's dope to have the options but competitively be careful to manage yourself properly.
Jebailey just announced CEO and it will be the first major tournament with Street Fighter 6 as a main title off that alone I gotta go as I want to be in the SF6 mix. The highest I've placed in Street Fighter at a CEO was 9th. I will be aiming higher for sure. Since 2010 CEO has been one of the staples events to make it to in the scene and I don't see it changing anytime soon.
In the foreseeable future the games I'm interested in the most are Street Fighter 6, Tekken 8, the unannounced Mortal Kombat 12 and Project L whenever it is done. I'm still playing Dragon Ball FighterZ as well but I know that's a lot of games so I will pace myself. Not gonna enter a lot of games at one time in tournament and I will pick based on quality of competition and prizes.
I've been getting back in a habit of streaming but pacing myself in that too. Enjoying Guilty Gear Strive right now. Hopefully I can get some solid Happy Chaos experience. Currently playing everything else in my library too and whenever people in my discord want to get games in. Everyone in the discord has been reading Game Fu and leveling up on how to play fighting games better in preparation for the new games that are coming. Now is a good time to get on the right track now so you can reap the benefits later.
Stay up to date with fighting game news, strategies and more!