The largest fighting game tournament out of the Midwest, Combo Breaker is back in 2023!
Run it back. #CB2023
Originally tweeted by COMBO BREAKER (@ComboBreaker) on January 16, 2023.
Combo Breaker is including most tournament active fighting game communities from mainstream to indie titles! (29)
DNF Duel, Virtua Fighter 5: Final Showdown, MultiVersus, Rushdown Revolt, Dragon Ball FighterZ, Granblue Fantasy: Versus, Guilty Gear Strive, Killer Instinct, Melty Blood: Type Lumina, Mortal Komabt 11, Mystery Game Tournament, Samurai Showdown, Skullgirls: 2ND Encore, Street Fighter V: Champion Edition, Tekken 7, The King of Fighter XV, Them's Fightin Herds, Blazblue: Central Fiction & Cross Tag Battle, Brawlhalla, Guilty Gear XRD REV 2, Street Fighter III: 3rd Strike, Super Smash Bros. Melee & Ultimate, Super Street Fighter II Turbo, Ultimate Marvel vs Capcom 3, Under Night In-Birth EXE:Late[CL-R], Vampire Savior, Primal Rage.
UPDATES ARE HERE/COMING!
Guilty Gear -Strive- received theirs recently changing up a lot and making things fresh. You can read those notes here.
Guilty Gear Xrd: Rev 2 for PC to add rollback netcode on January 20 read about it here!
King of Fighters XV is getting a big update this week.
【KOF XV】
The latest patch notes (Ver.1.62) are here!
Update goes live from 12AM on Jan 17th PST.
Each character has been refined!
>Patch Notes
https://www.snk-corp.co.jp/us/games/kof-xv/img/news/patch_1.62_eng.pdf
>Main Changes
https://youtu.be/iHHUrlnFwq4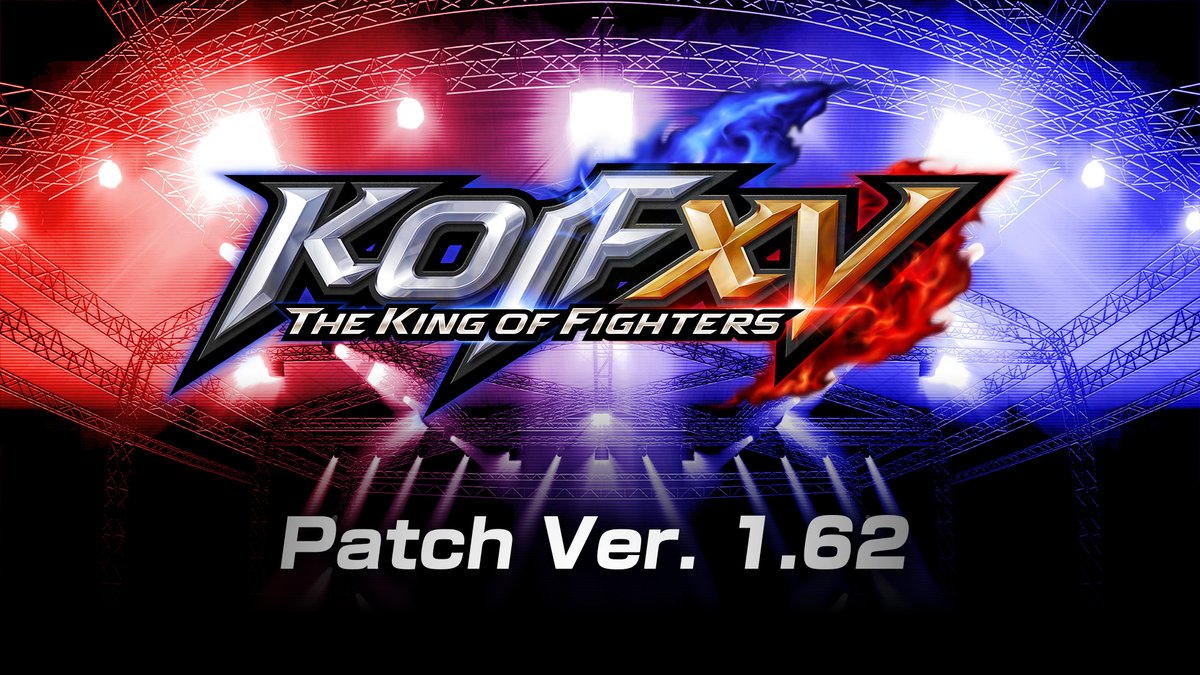 Originally tweeted by SNK GLOBAL (@SNKPofficial) on January 13, 2023.
Am I going to Combo Breaker? At the moment I'm tempted because it is a major that is close to me but I don't want to play on the current hardware anymore. After switching to PC then going back to play in lag its just not as fun but I do want to compete.
If I do I'd probably just enter Super Turbo lol.
On top of that I'm not sponsored and my heart already isn't in it enough to raise the $ to go or get a sponsor that much right now as again I don't want to play on the current hardware or the current games honestly.
I'm ready for the new games.
Every current modern game today has some weird issue that hinders practice for me. Either its the built in lag from the hardware, the wack matchmaking, netcode, long load times or the meta isn't fun for me. So it hurts the experience. After playing the Street Fighter 6 Beta I'm in a weird limbo right now when it comes to competing.
I've gotten better at posting content though so I'll keep doing that into Street Fighter 6 releasing and beyond. I do want to go to these events but just doesn't feel it's the right timing. To be honest I've been forcing myself to go to tournaments and play in games when I didn't feel like it for a while so it's better that I chill until something that I truly want to play comes along or if I can vibe with a strategy that is fun and effective for tournament in one of the games.
However I am still open to helping people level up so if you want to get some games in hit me up in discord or pull up to the stream when I'm live. Depending on the game though I might not want to play LOL.
Everyone who has read my strategy guide had major level ups. Don't believe me? Read the reviews.
You can improve and be far ahead for 2023 & beyond!
Get the world championship winning knowledge and skills to put yourself in position to win!
Most players are going to ignore this but they won't be able to ignore the whooping you give them from reading Game Fu!
STOP MISSING MY UPLOADS!
DONT BE WACK. FOLLOW FOR THE BEST CLIPS ON EARTH